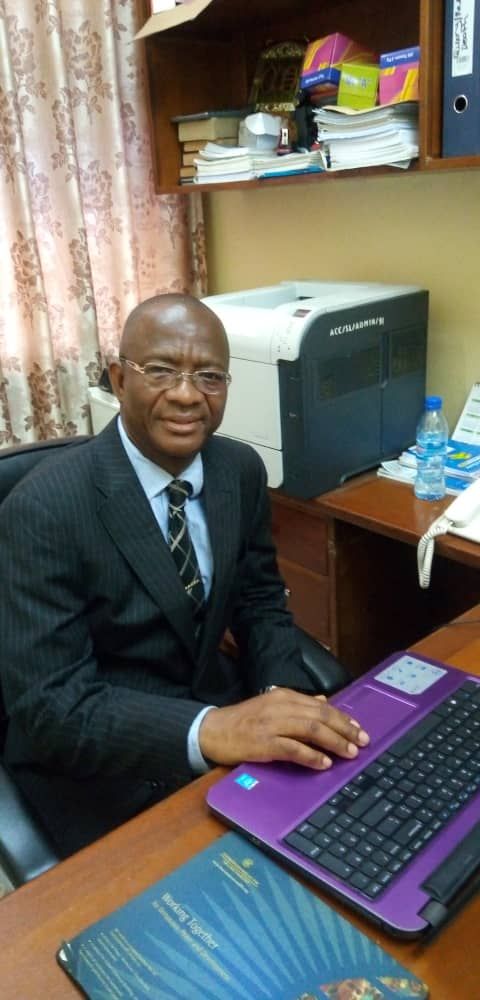 Born on the 7th February 1968 at Mile 13 Samaya, Tonko Limba Chiefdom- Kambia District, Mr. Saidu Dumbuya joined the Anti-Corruption Commission in 2001 as Corruption Prevention Officer—a position he held until 2005 when he was made Implementation Officer for the Sierra Leone National Anti-Corruption Strategy (NACS) at the NACS Secretariat at the ACC.
In 2008, he was made Head, Monitoring and Compliance Unit in the Systems and Processes Review Department. He served in the position until 2009 when he was promoted to the position of Head, Professional Standards/Asset Declaration Unit, Anti-Corruption Commission, Sierra Leone. In that capacity, He exhibited a remarkable excellence in setting a blueprint of professional standards for the ACC.
In 2013 he was made Deputy Director of the Support Service Department—a position he held until his recent ascendancy (April 2020) to his current position of Director of Administration.
Throughout his 20 years stay at the Commission, Mr. Dumbuya has gained a reputation for very high standard of professionalism, discipline and wit. His dedication and commitment to the ACC since joining in 2001,  is a testament to his patriotism and sense of common purpose. According to him, being a front runner in the fight against corruption is a divine fulfilment. He believes that, though gradual, the commission has made significant strides in the fight against corruption; and believes that the current gains made has even better positioned the ACC to be the saving grace of Sierra Leone.
Mr. Saidu Dumbuya holds a Master of Science Degree (taught) in Governance and Development from the University of Birmingham, United Kingdom; and a Master of Science degree in Development Studies from the N'jala University, Sierra Leone.
He is happily married to Mrs. Ramatu Dumbuya, with two lovely daughter.